HEAVY HAULING & SPECIALIZED TRANSPORTATION
EXPERTS
TRUSTED, DEPENDABLE TOWING & TRANSPORTATION SOLUTIONS
Rick's Towing & Transportation has been a trusted name in the South for over 40 years.
We have helped our clients haul and transport everything from helicopters, dump trucks, tankers & cranes to small cars & trucks.

In four decades we have never lost a load and have had ZERO major accidents. This means you can depend on us to transport your toughest hauls safely, get equipment out of the most difficult places or tow your car or truck with care.
Specialized Hauling
Oversized Loads
Crane & Rigging
Winch Trucks
Pipeline Services
Equipment Rentals
Heavy & Light Duty Towing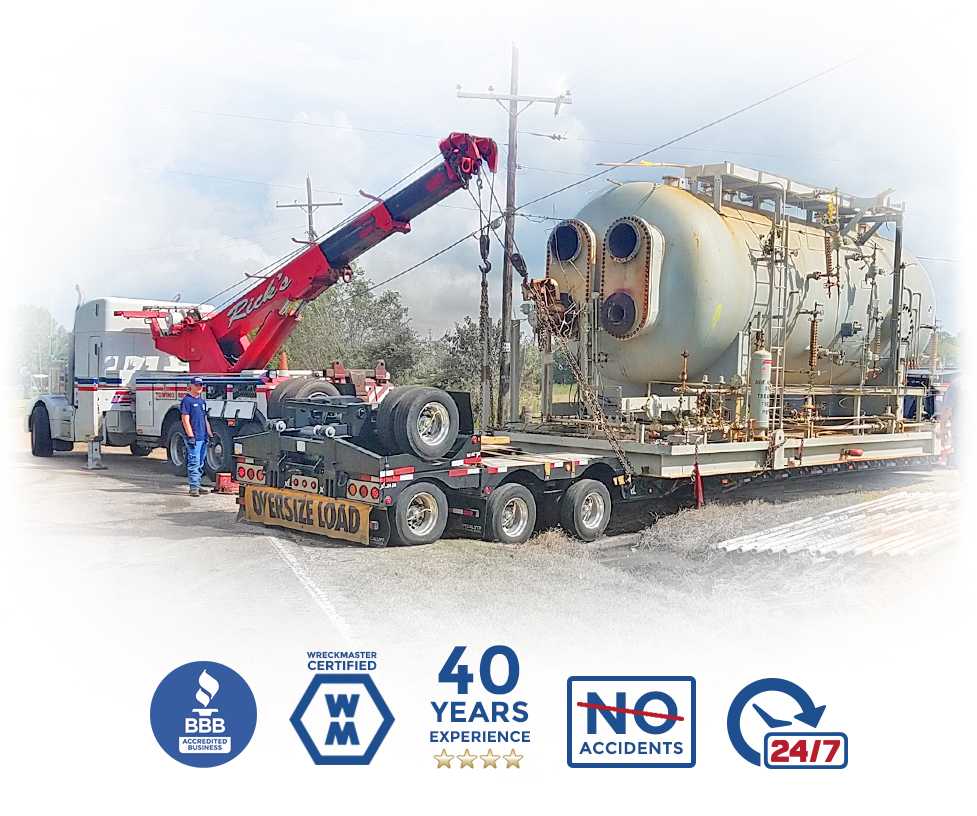 Contact Us: (337) 837-2561
WE EXCEL AT THE MOST

COMPLICATED & DIFFICULT JOBS
The logistical experts at Rick's work are experienced with all types of heavy loads and oversized transport. We've gotten equipment out of the toughest spaces while working in some of the most difficult conditions.